EGoFILM Animation studio based in Warsaw. Studio's main field of work is production of animated movies, shorts and tv series for children. One of the key elements of the EGoFILM is the high artistic merit and educational value. Among projects performed by studio are tv series as "Pompik" which follows adventures of small bison and his forest friends and "Tales of Tappi the Viking" story about the friendliest viking in the Whispering Forest. Studio also produces traditional animated shorts as "Prince in the patisserie" which is philosophical parable about the transience of happiness. All EGoFILM projects are co-financed by the Polish Film Institute.
PRODUCER/CEO //Ewelina Gordziejuk – film expert, graduate of Diplomacy and Psychology of Personnel Management at the University of Warsaw. Producer, screenwriter, script consultant, production manager. Founder of EGoFILM animation studio. Member of the Polish Producers Guild, the Polish Filmmakers Association, KIPA, and Women of Film. Board member of the Association of Polish Animation Producers. Graduate of the EAVE course for European producers and numerous animation forums such as Cartoon Forum, Cartoon Movie. She completed the Cartoon Masters training for animation producers. Production manager of over 90 titles, including award-winning films such as "Vegetable" and "Oasis" directed by Andrzej Barański, "The Bathhouse" by Tomek Ducki, the series "Mami Fatale" and many others. Producer and originator of the series "Kajko and Kokosz". – The first Polish animated production of Netflix Originals. At EGoFILM studio she focuses on animated film productions, introducing new forms of cinematography. The studio also refers to the tradition of Polish animation. The studio carries out projects in a variety of visual aesthetics, touching on important and sometimes even difficult subjects directed at young viewers, shaping their sensitivity. Most of the productions are adaptations of literature. The producer's output includes such films and series as: "Prince in a Pastry shop" by K. Agopsowicz, "Co-ognition" by P. Świda, "Platnarium" by T. Ducki and series: "Pompik the Bison", "Tappi the Viking", "Kitty Kotty". The producer has been involved in children's film education for many years, organizing workshops for children on animated films.
PRODUCTION TEAM
DOMINIKA CHALEI
SEBASTIAN HRYC
NATALIA GRABOWSKA
DIRECTORS
MICHAŁ ŚLEDZIU ŚLEDZIŃSKI
JACEK ROKOSZ
MARTA STÓŻYCKA
COLLABORATING DIRECTORS
JAROSŁAW KILIAN
ALIAKSANDR SASHA KANAVALAU
TOMASZ DUCKI
ŁUKASZ KACPROWICZ
ROBERT JASZCZUROWSKI
MARCIN WASILEWSKI
TOMASZ KARELUS
KATARZYNA AGOPSOWICZ
PRZEMYSŁAW ŚWIDA
SOFYA NABOK
SZYMON ADAMSKI
WALDEMAR MORDARSKI
MARZENA NEHREBECKA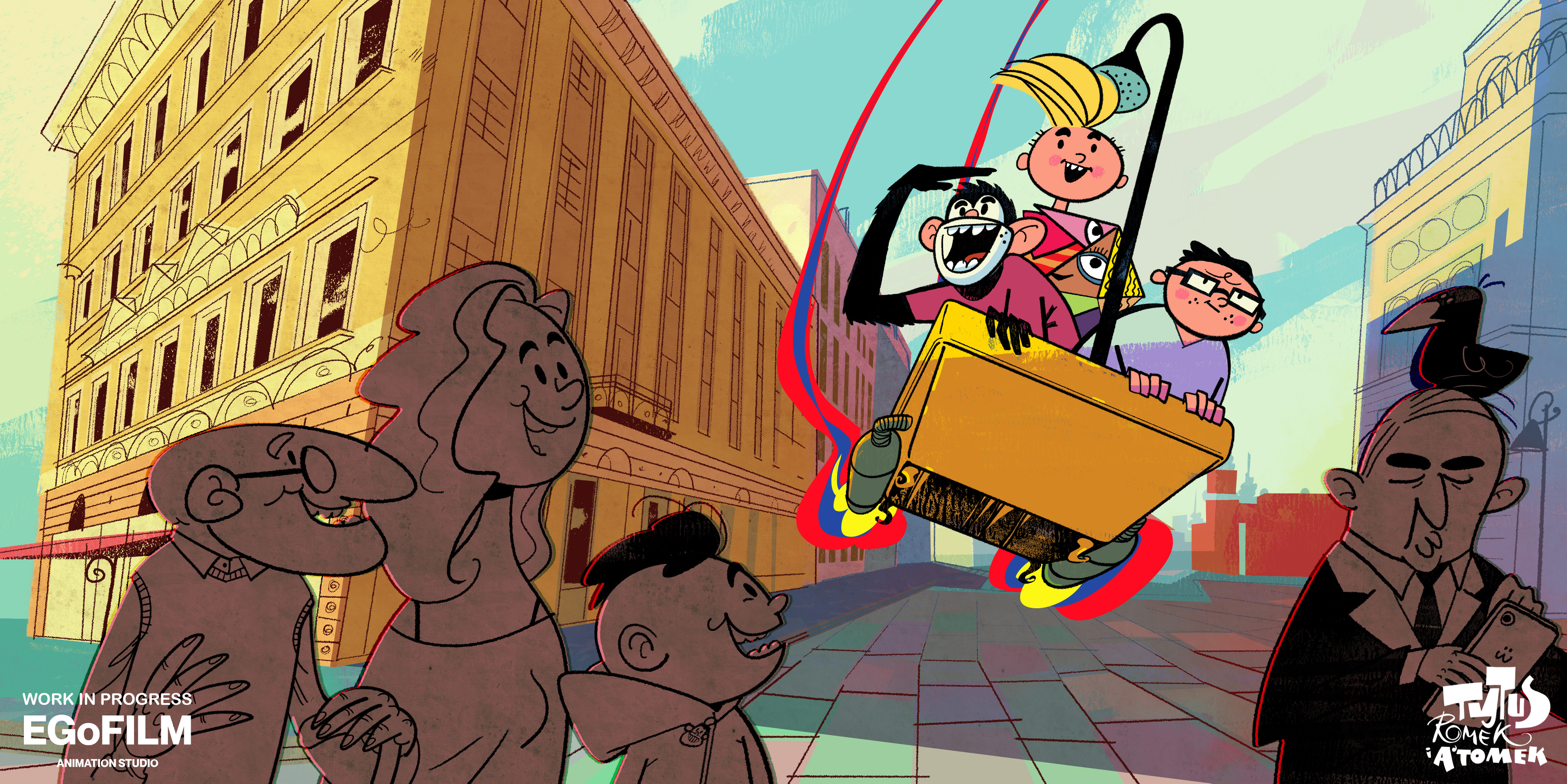 Paulina Talarska
Producer Assistant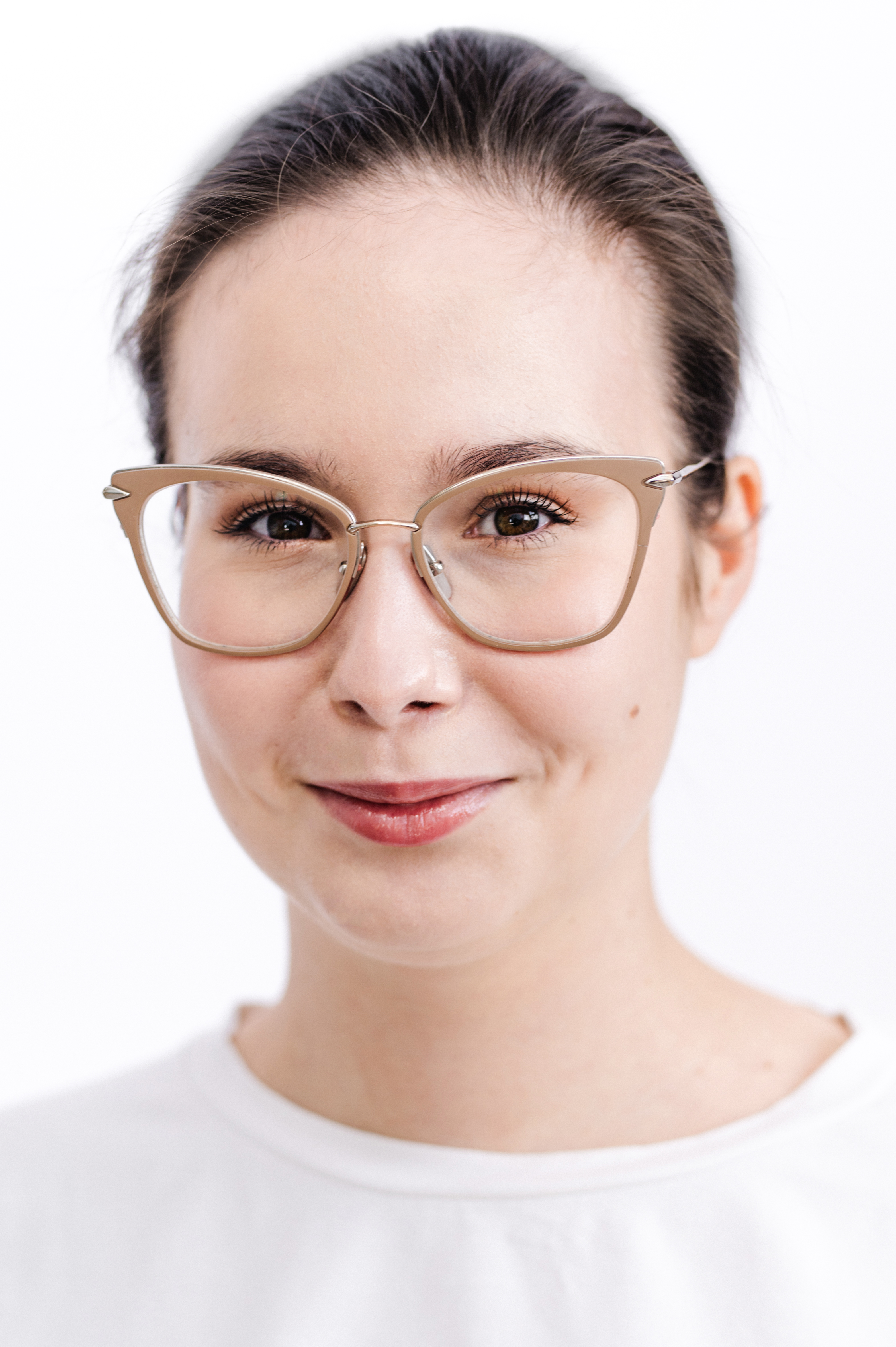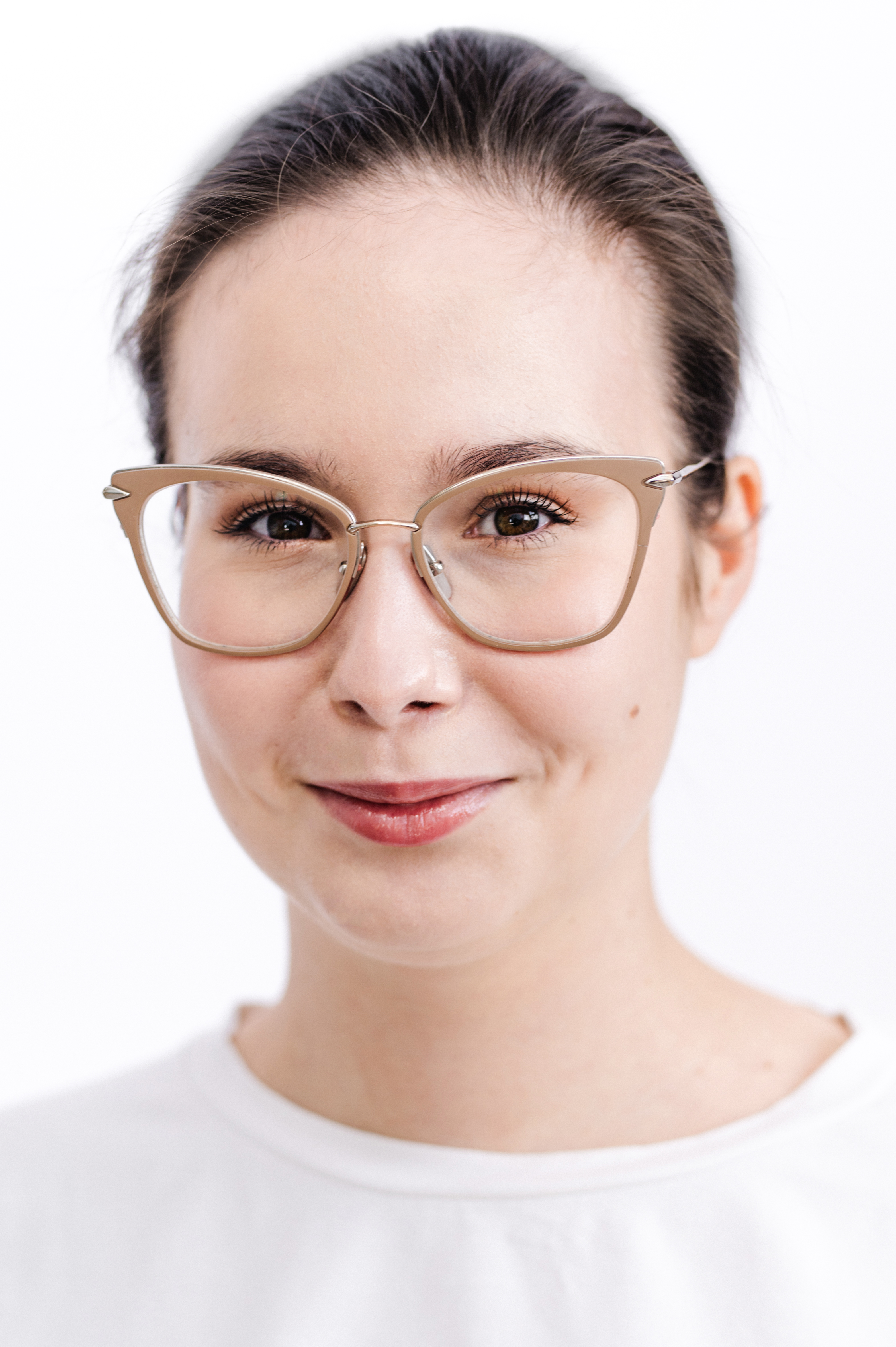 Paulina Talarska // EGoFILM assistant producer, general and clinical speech therapist, vocalist, violinist. She has been working with EGoFILM since 2022, taking care of the organization of all EGoFILM productions and management team. She is in charge of distributing EGoFILM's series, shorts and feature films, as well as searching for business partners.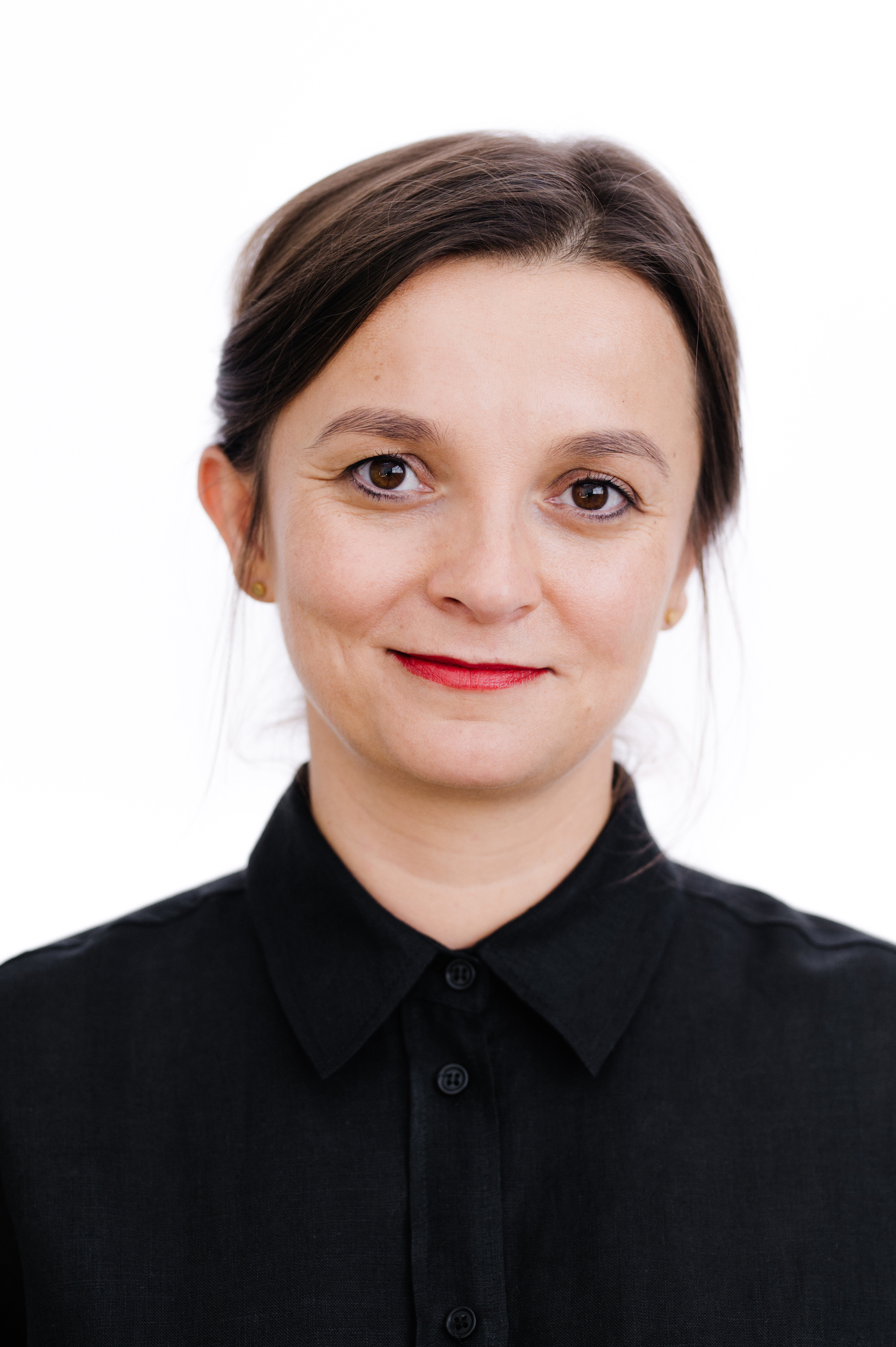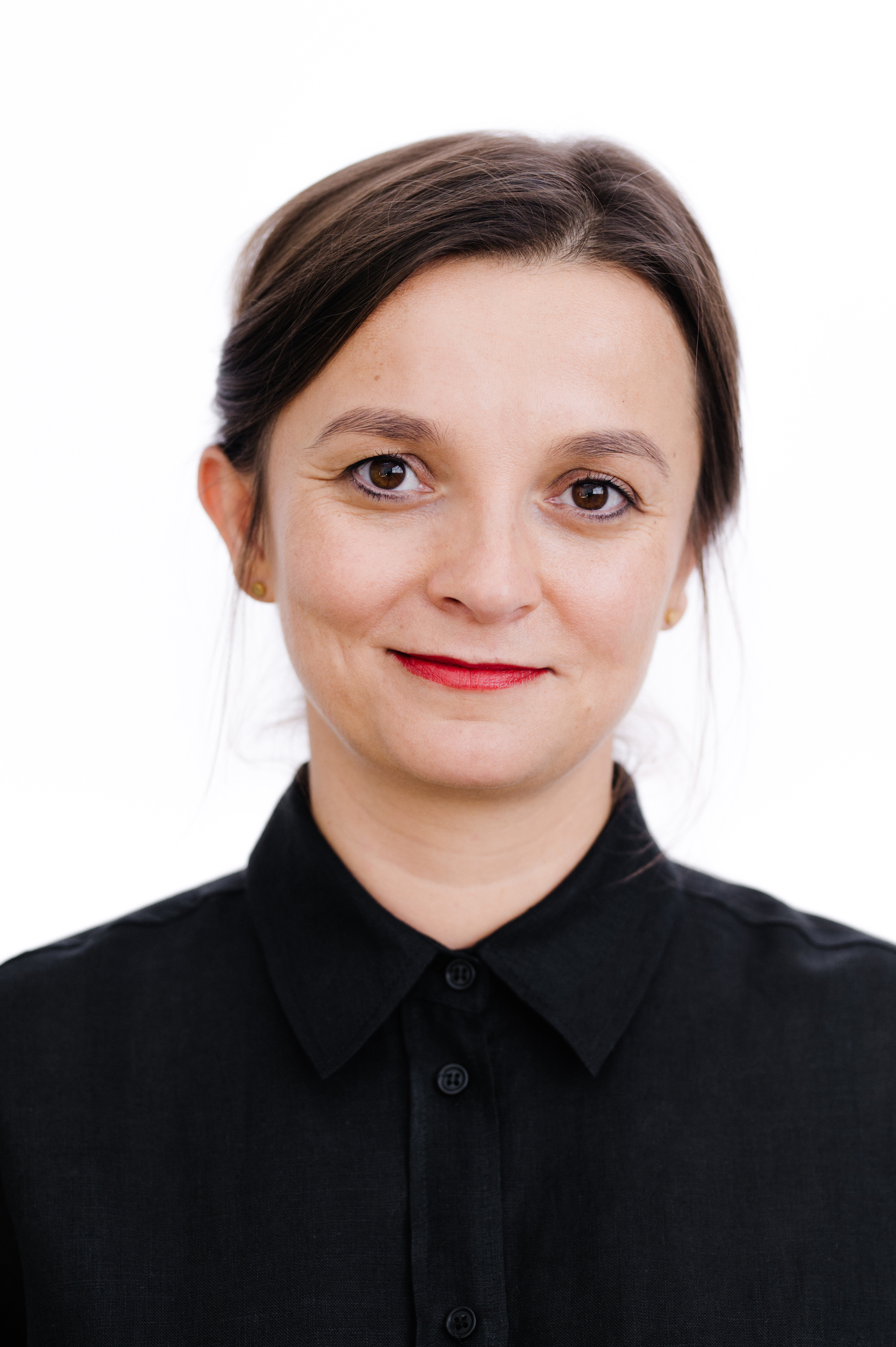 Marta Stróżycka // Director of animation aimed at the youngest. She is a graduate of PWSFTviT in Lodz. Since 2018, she has been associated with EGoFILM. Supervising director of the series about the adventures of "Kitty Kotty". Her work also includes the pilot episode of the series "Tiny Kingdom of Aurelka" and an episode of the series "Kajko and Kokosh" titled Haunted Castle. In the near future, she is responsible for the screen adaptation of the cult series of books about Pucio. Privately a mother of three-year-old Igor and a tireless seeker of lost free time.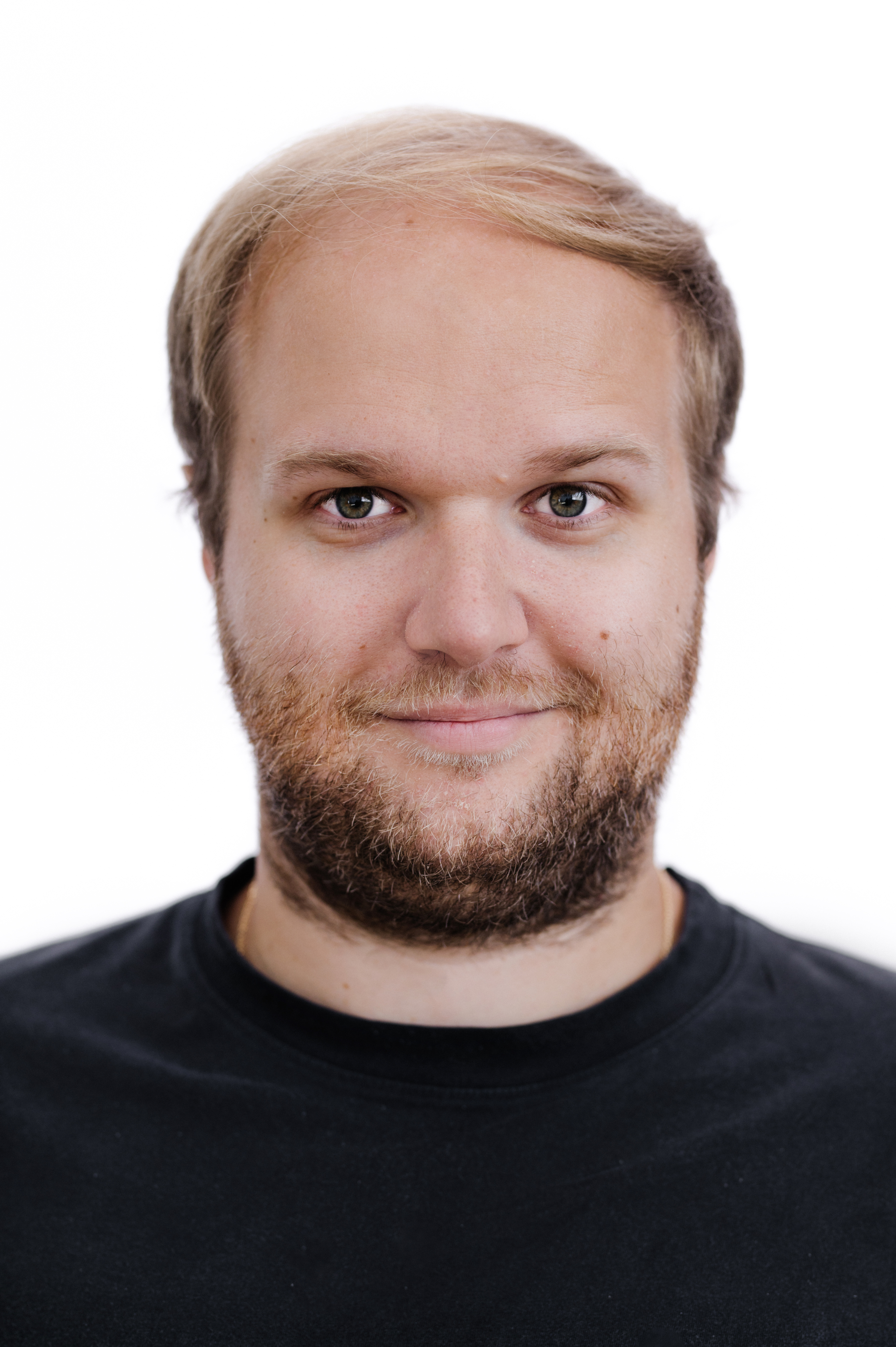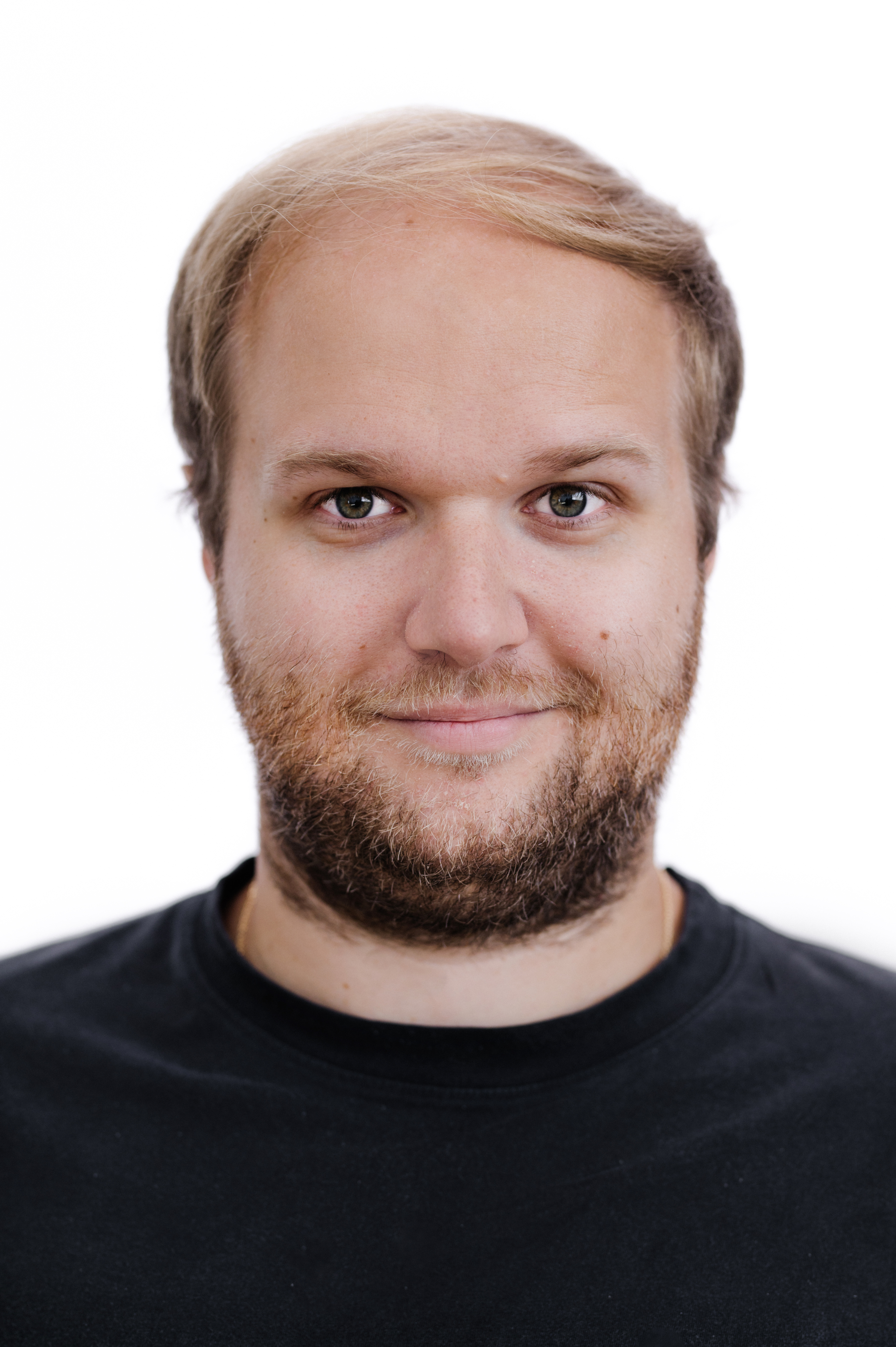 Maciej Kur // Animation director and screenwriter, a graduate of the Warsaw Academy of Fine Arts and the Academy of Film and Television Arts. The official continuator of the Kajko and Kokosz comic series, as well as an author of, among others, "Lil and Put", "Emilka Sza" and "Delisia" (Dollicious) series published in Canada. He has worked on animated series such as "Kajko and Kokosh", "Kitty Kotty", "The Great Book of Feelings" and "Pompik the bison". He has also created documentaries and lectured on screenwriting.
Daminika Chalei
Production Manager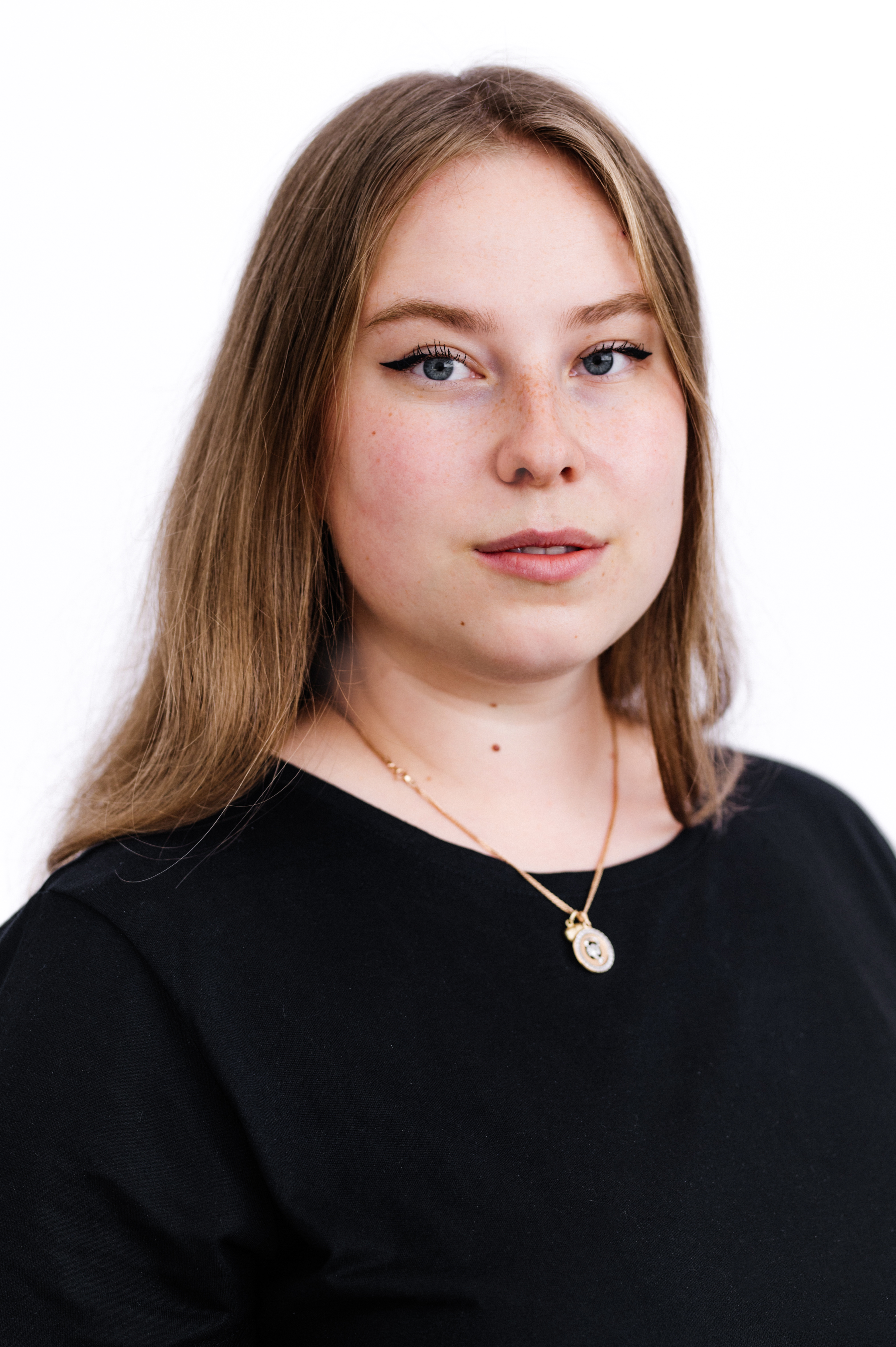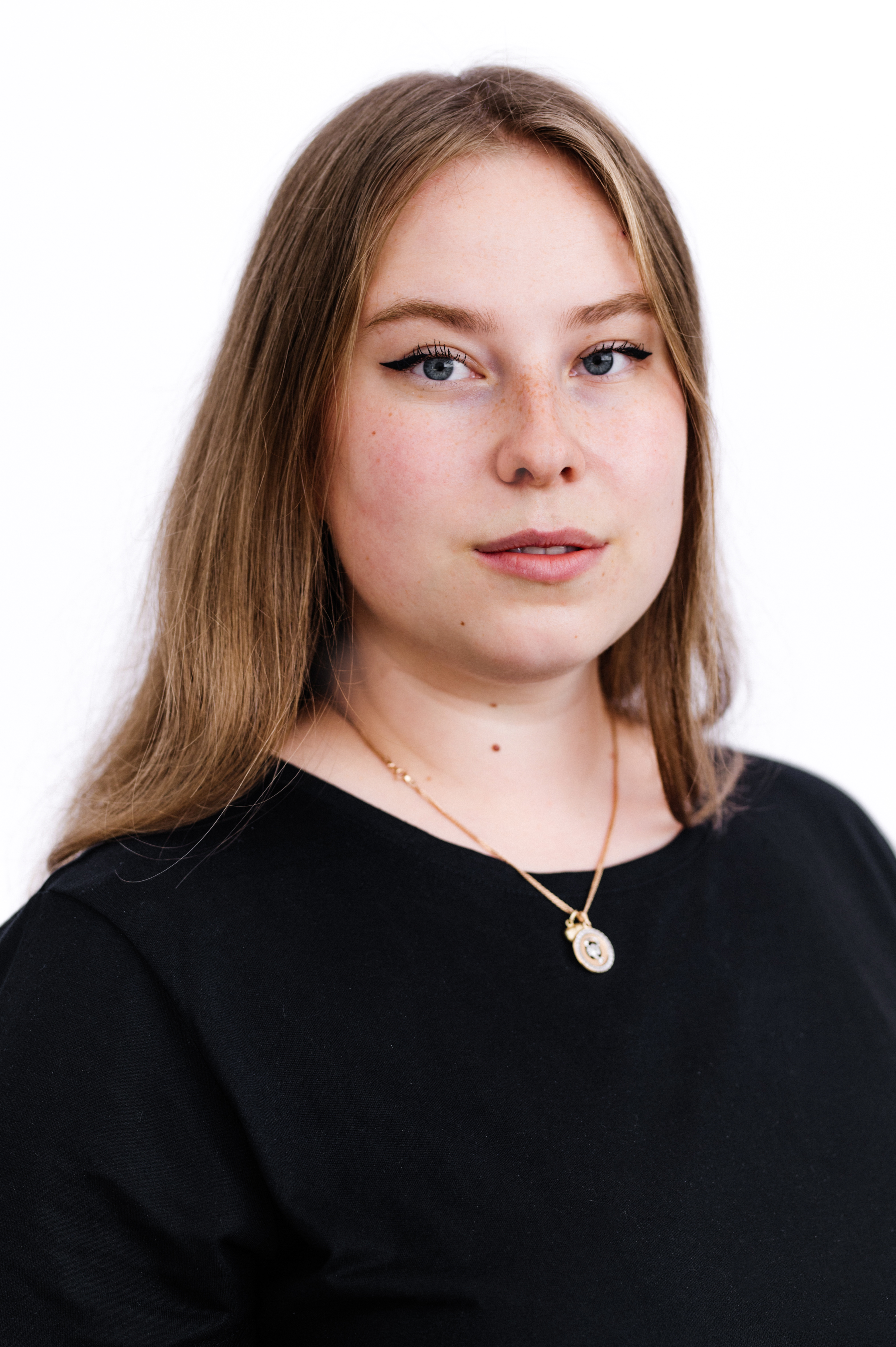 Daminika Chalei // Master of Arts in filmmaking. She graduated from the Krzysztof Kieslowski Film School, majoring in film and television production organization. She began her adventure with EGoFILM in 2021, gaining experience first as a production department assistant on such productions as "Kajko and Kokosh" and "Shrew of Destiny" after which she took over the "Kitty Kotty" project as production manager.
Michał "Śledziu" Śledziński
Art Director
Michał Śledziński // Screenwriter, illustrator, director. Creator of comic books, animated films, commercials and games. He is the author of the award-winning graphic novels "Osiedle Swoboda," "For a Quick Write," and "Red Penguin Must Die!" and editor-in-chief of "Product" magazine. At EGoFilm, he is the art director and director of some episodes of the "Kajko and Kokosh" series and serves as art director of the feature-length adaptation of the "Tytus, Romek and A'Tomek" series.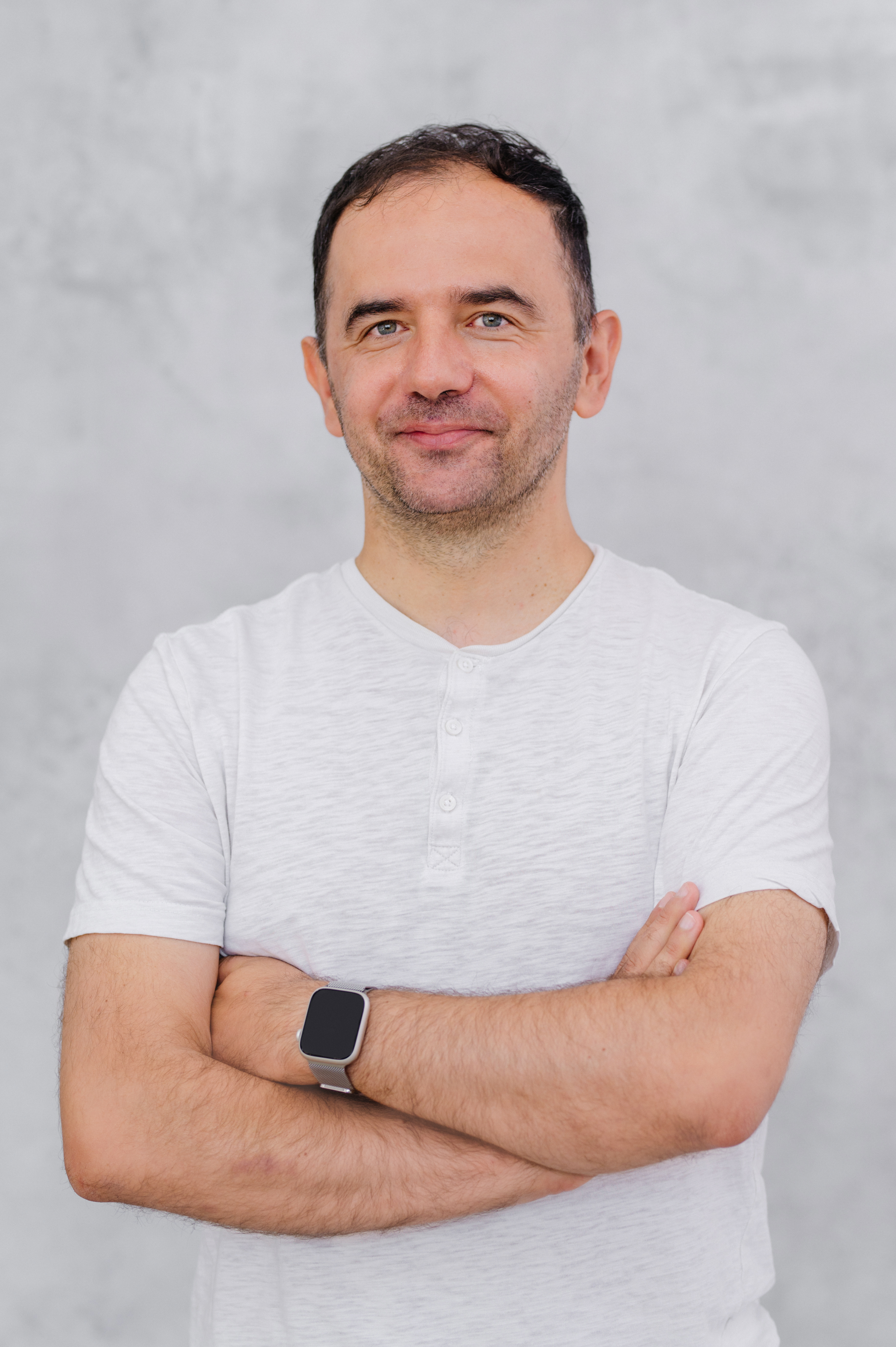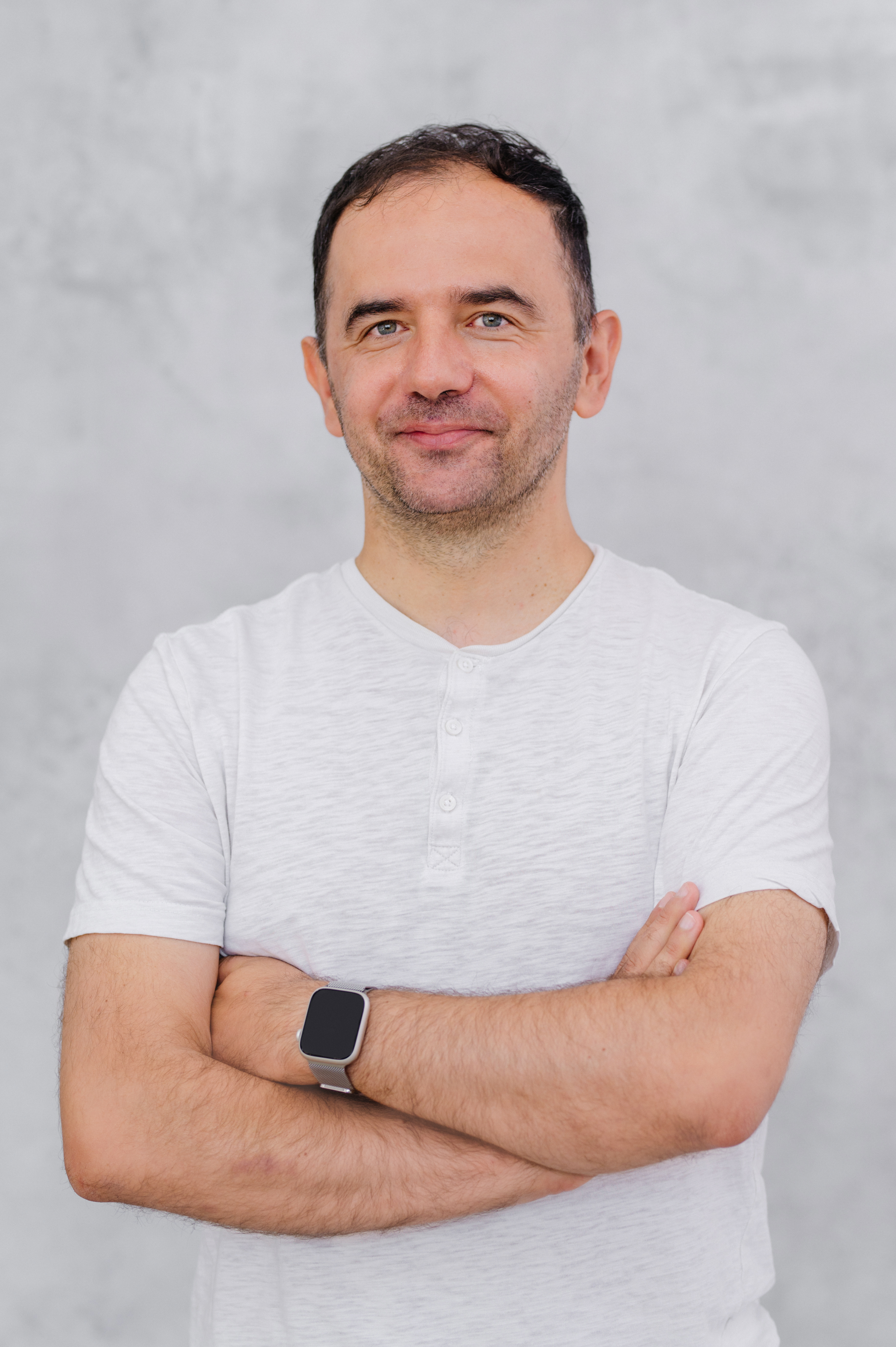 Jacek Rokosz // director of animated films. Lecturer and professor at two Universities: The National Film School in Lodz and the Polish-Japanese Academy of Computer Techniques. Expert in B-grade cinema; author of two books on American film exploitation. At Ego film, he directed "Tappi the Viking" "Kitty Kotty" "Kajko and Kokosh," "Tiny Fox and the Big Boar," and is the second director of "The Shrew of Destiny."
Rafał Skarżycki
Scriptwriter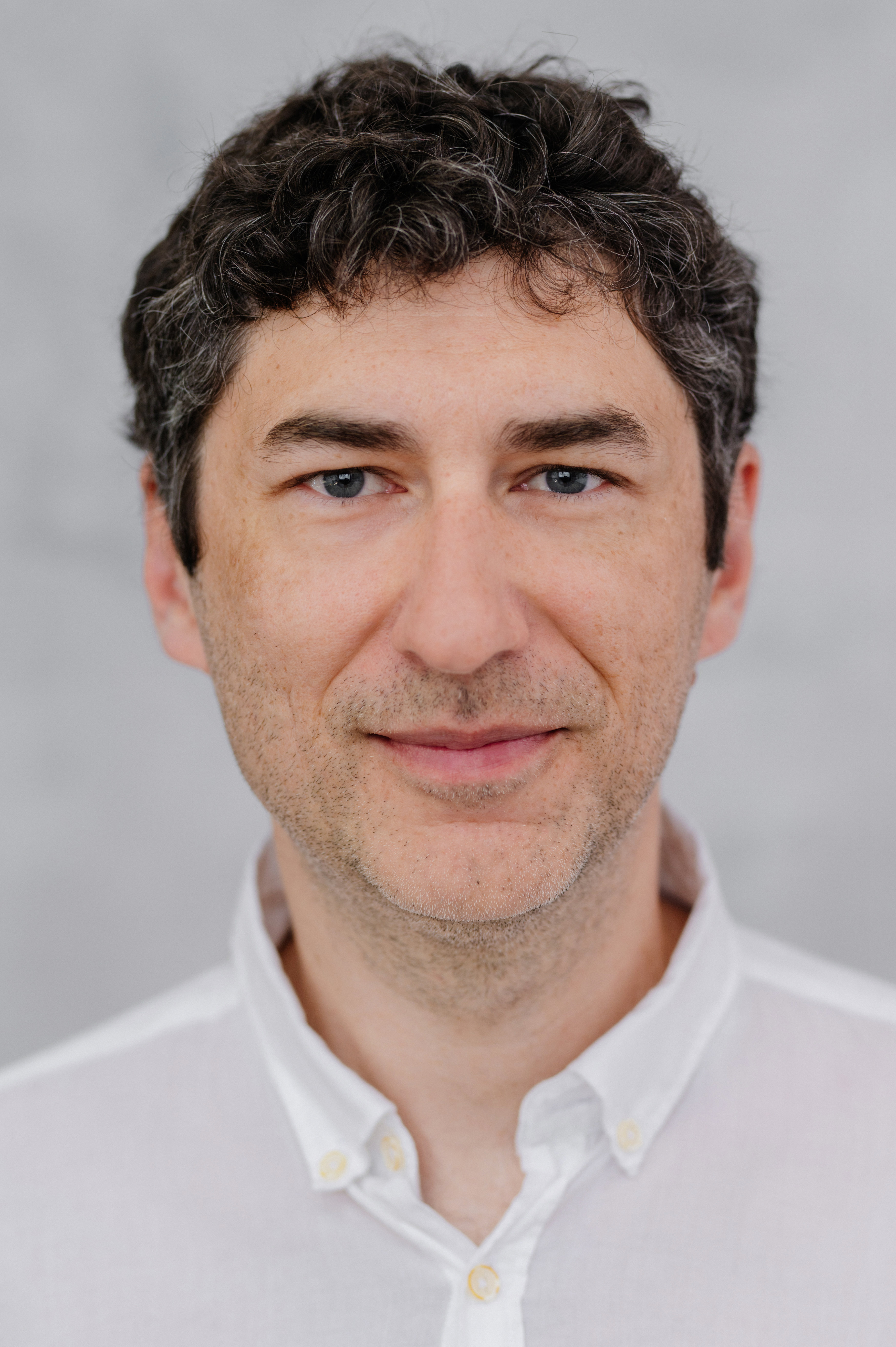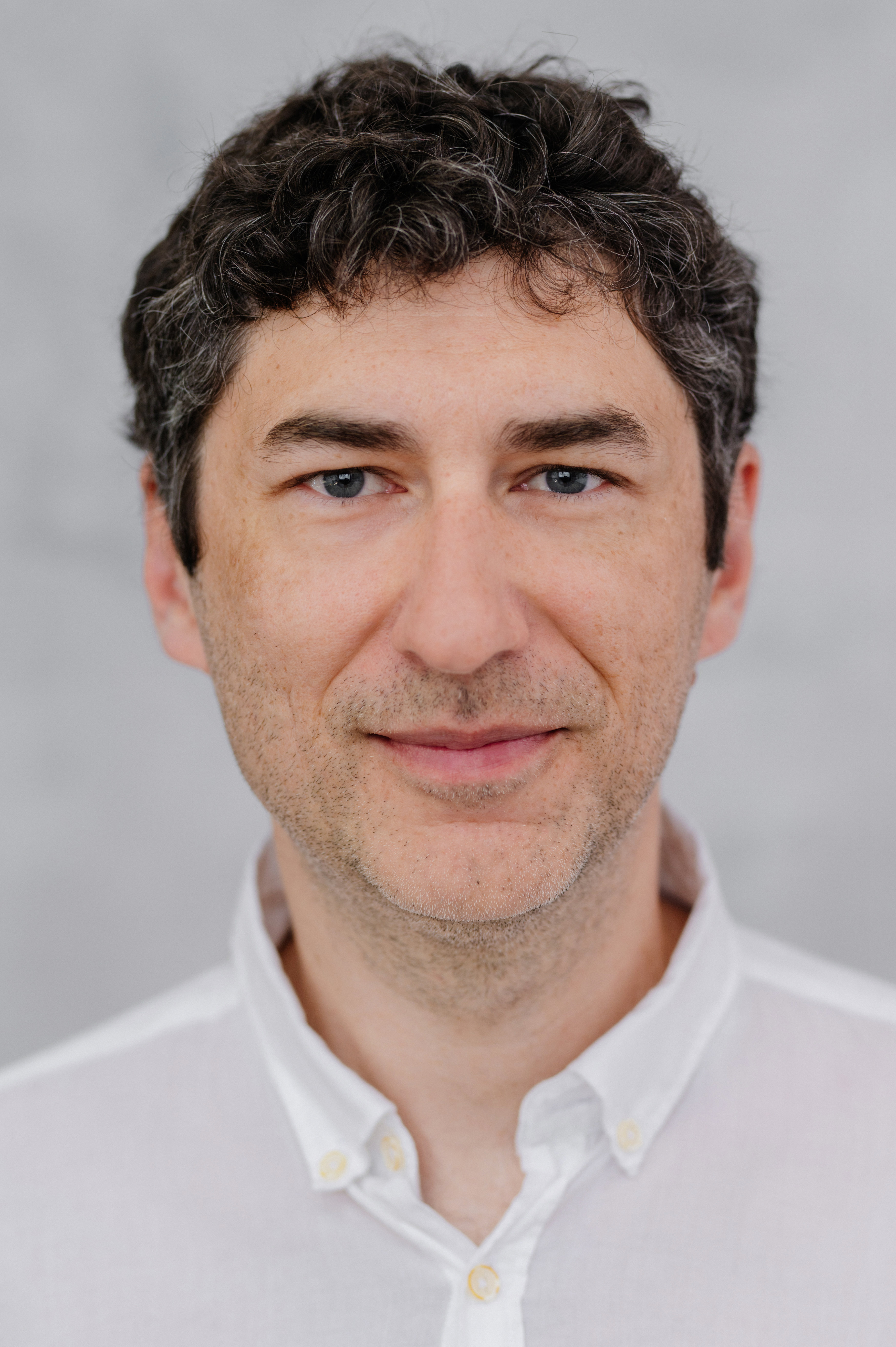 Rafał Skarżycki // screenwriter, script doctor, and writer, with a background in philosophy. At EGoFILM he works on such projects as "Kajko and Kokosz" (TV series), "Tytus, Romek and A'Tomek" (feature film), "Tiny Fox and the Big Boar" (TV series), "Pucio" (TV series), among others. Stories, whether in film, comics, or prose, are his great passion.
Dominik Litwiniak
Director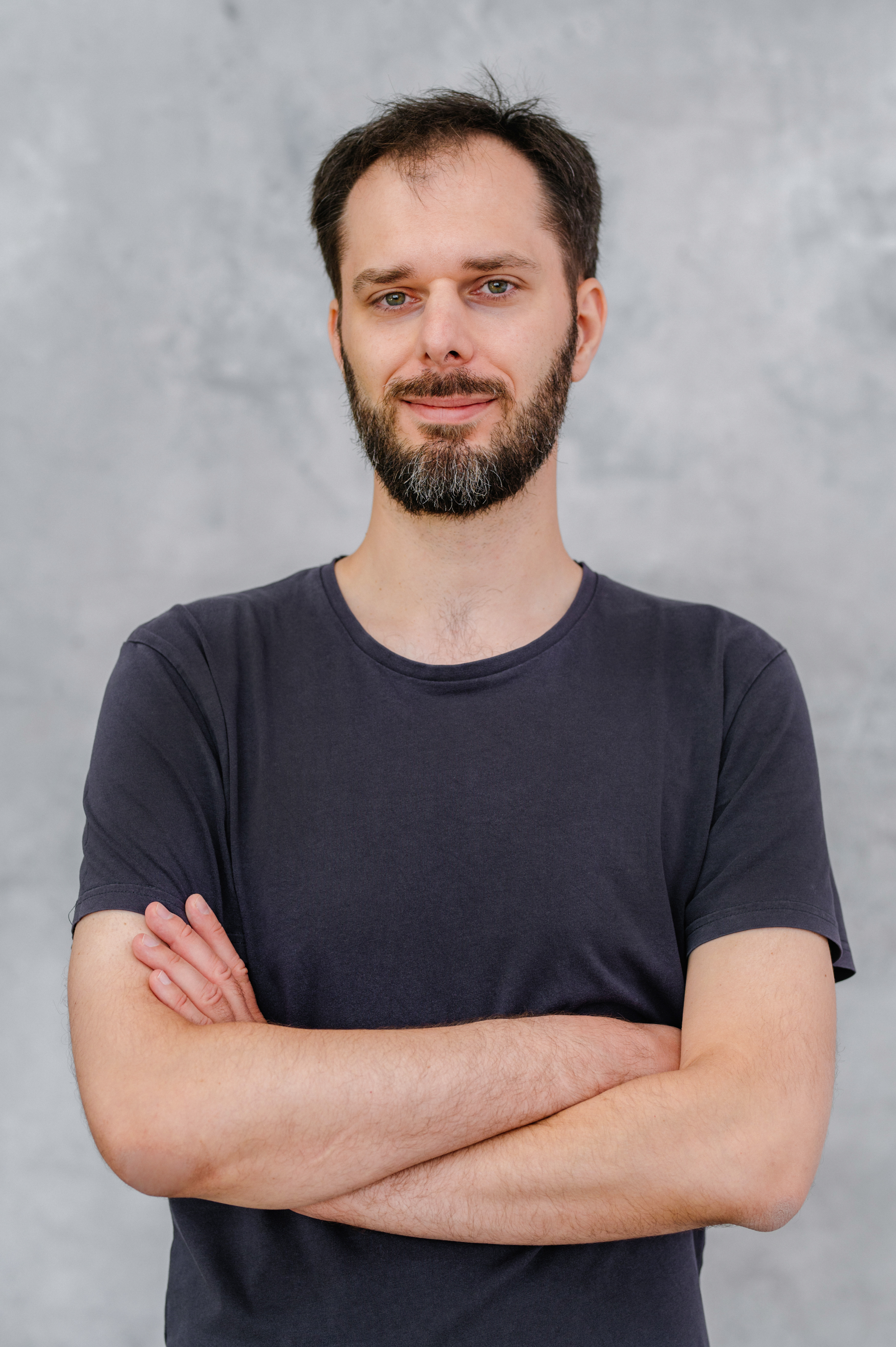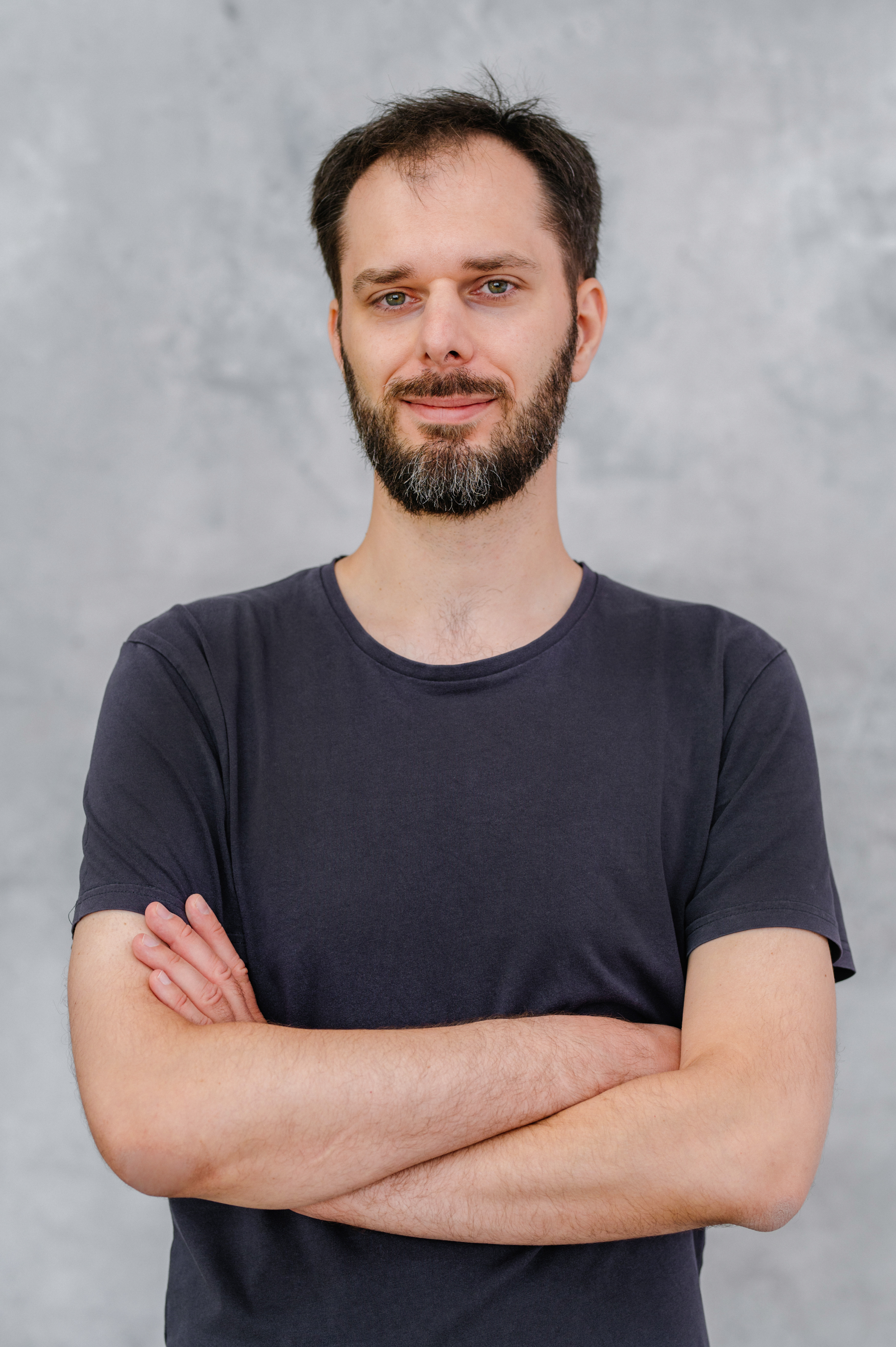 Dominik Litwiniak // animator and director. He serves as supervising animator on the series "Kajko and Kokosh." He also directs episodes of series, including "Kitty Kotty" and "Tappi the Viking".
Awards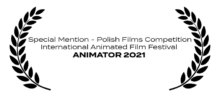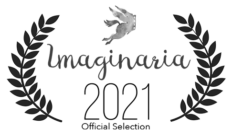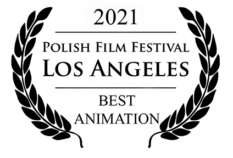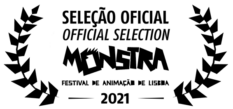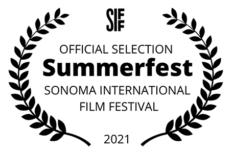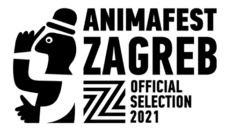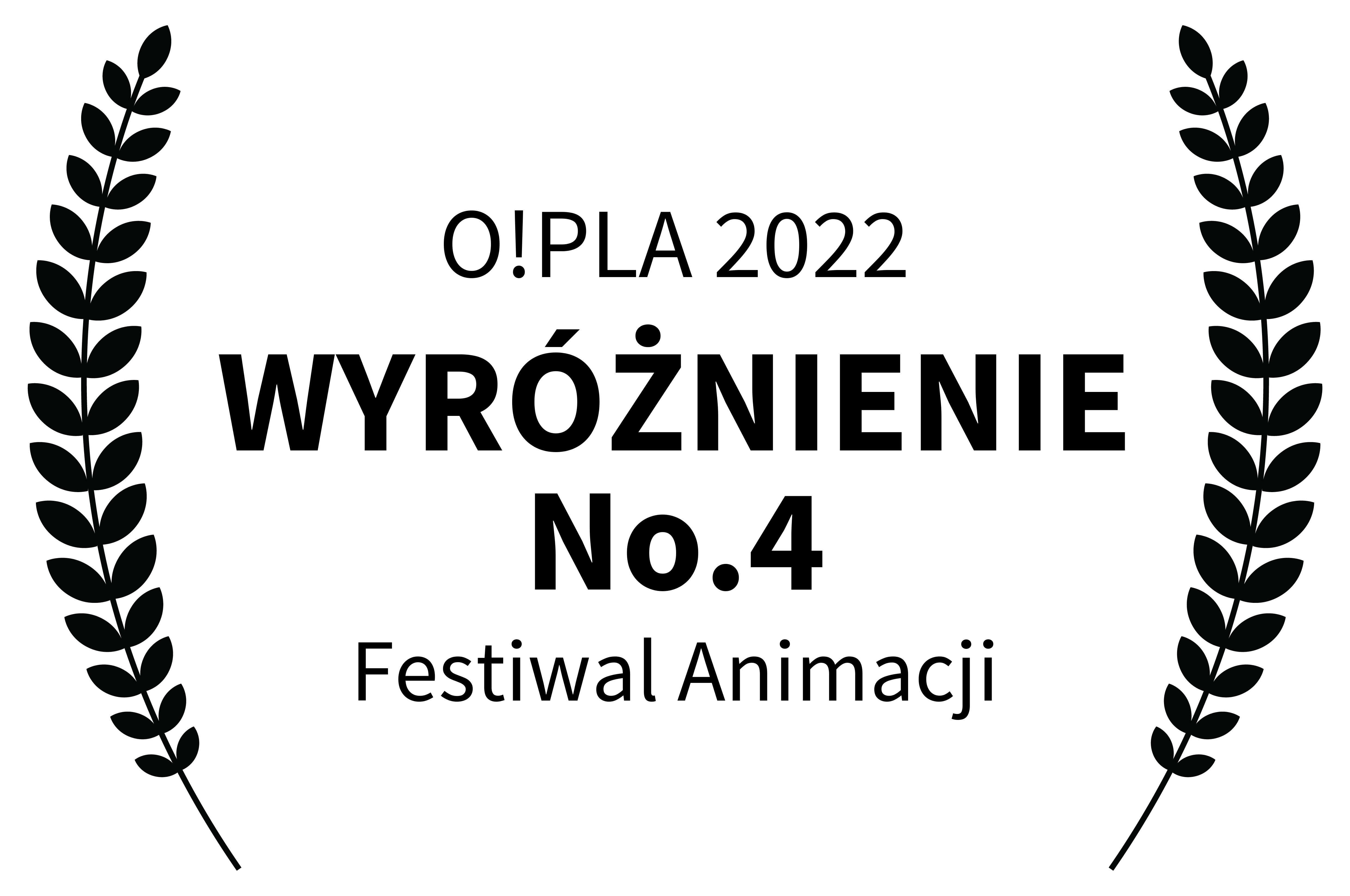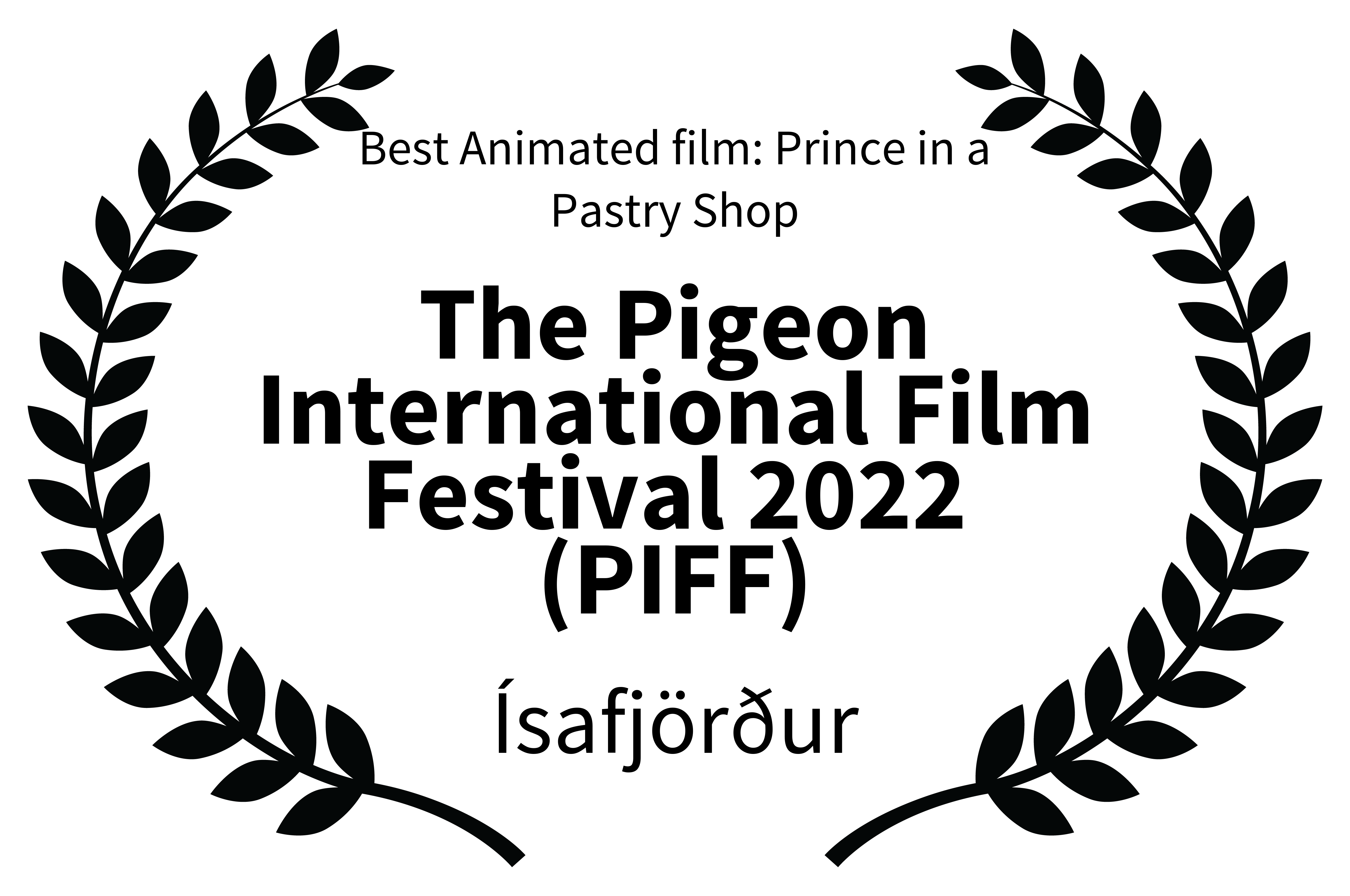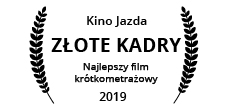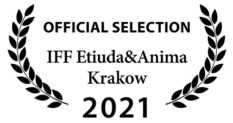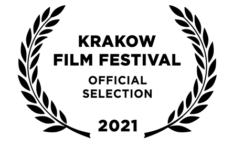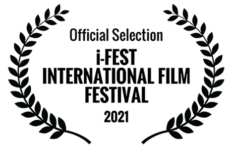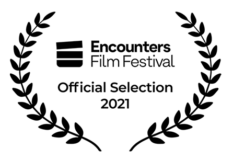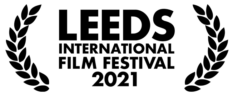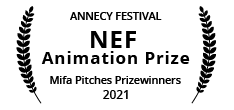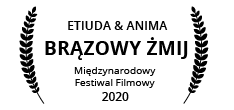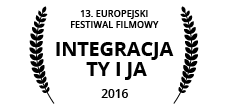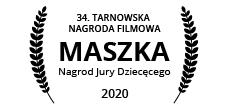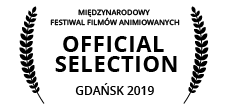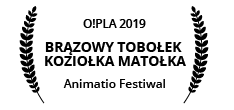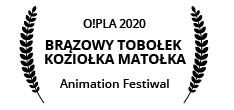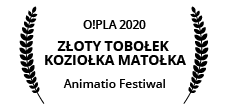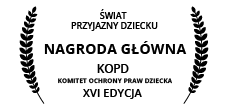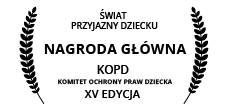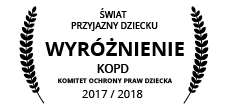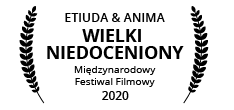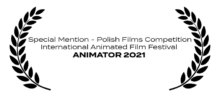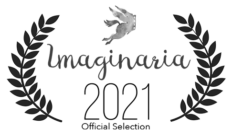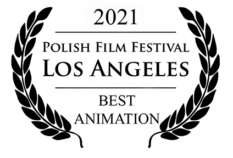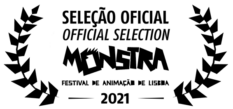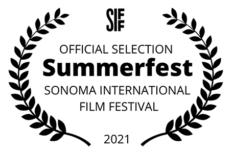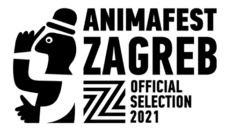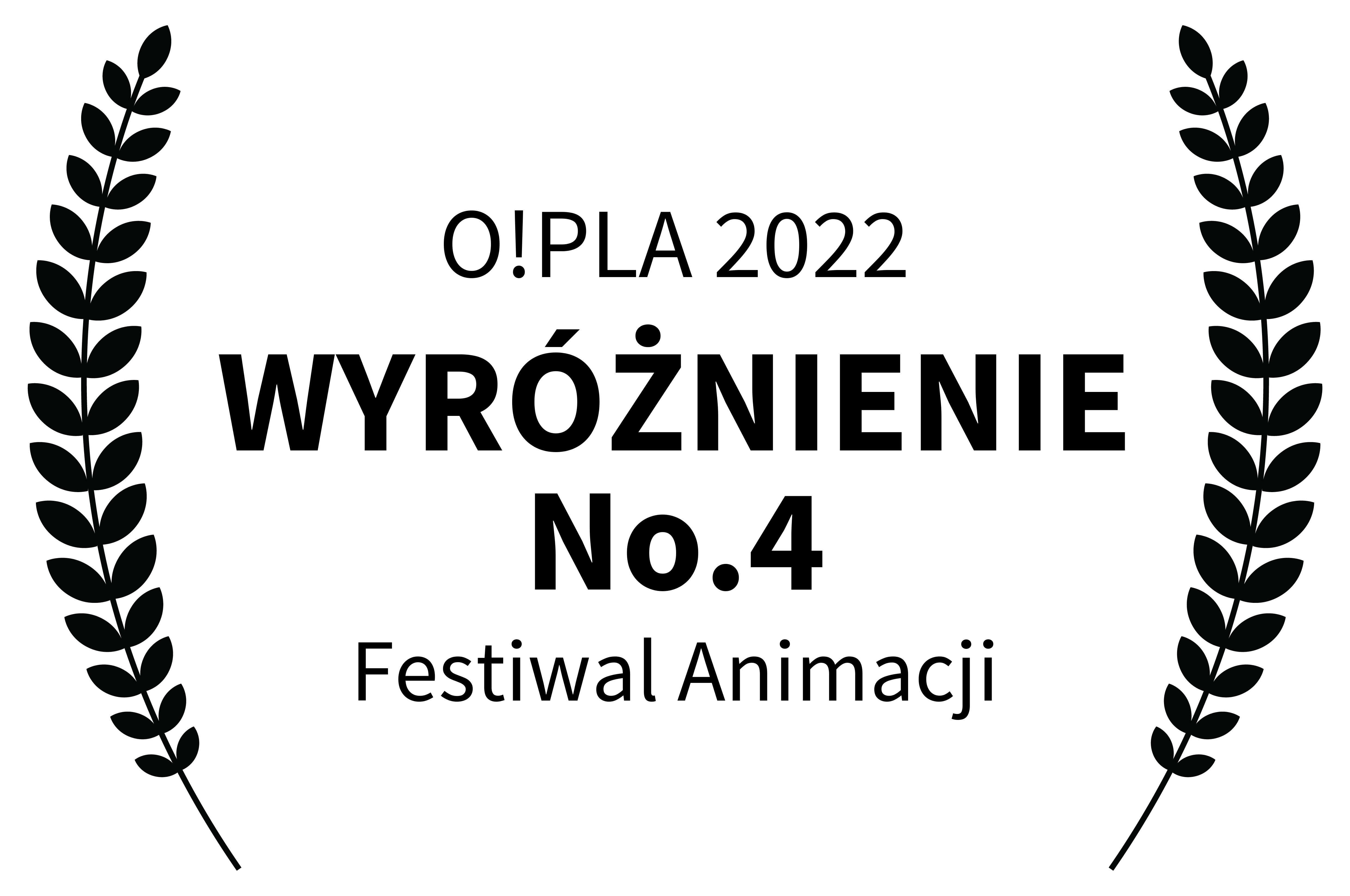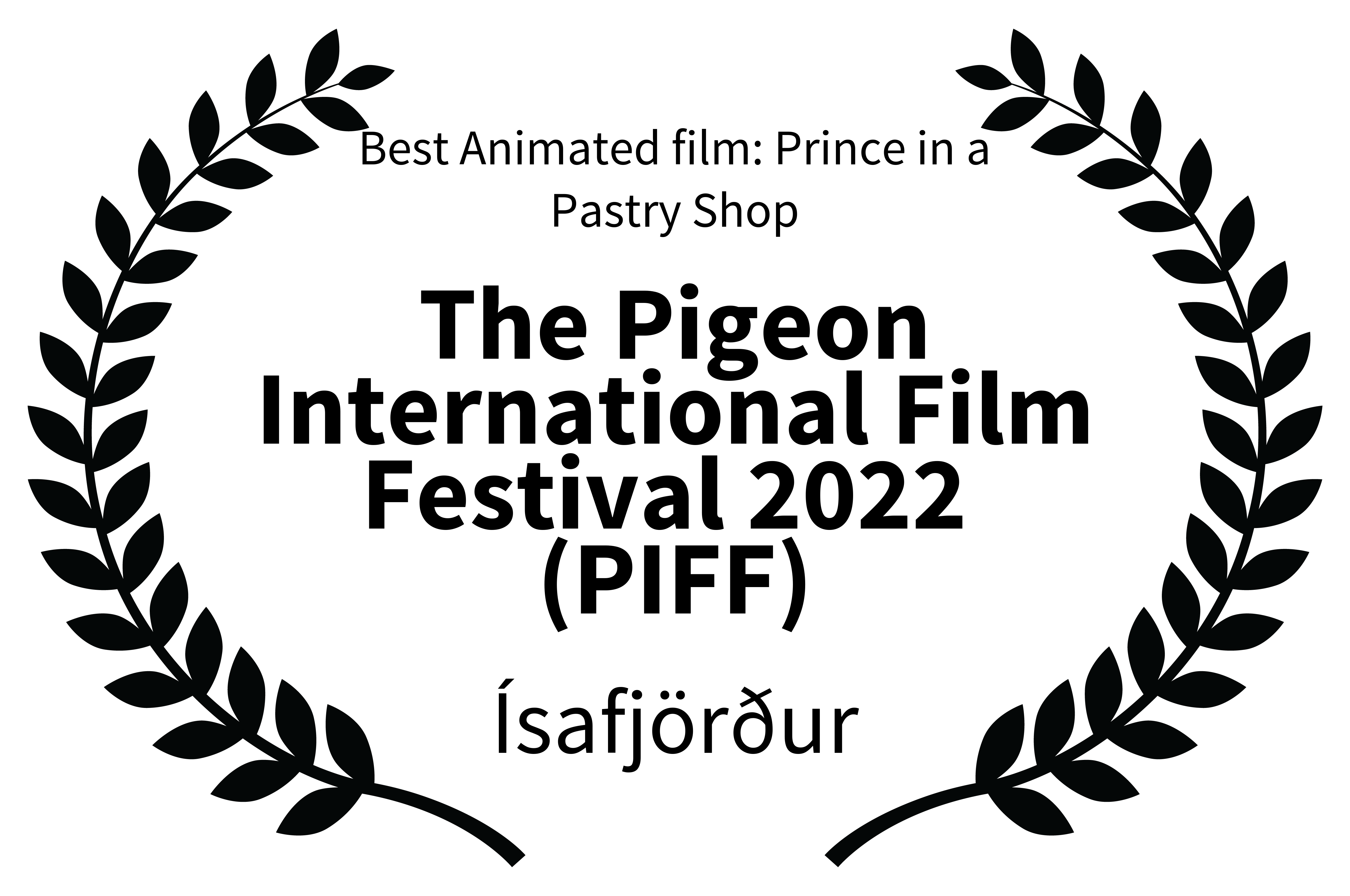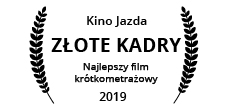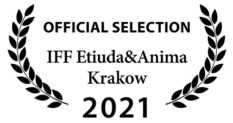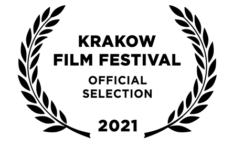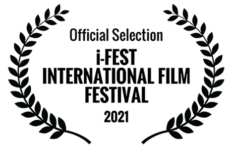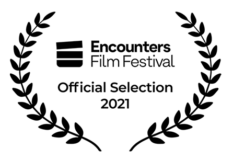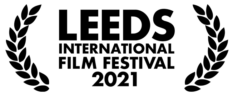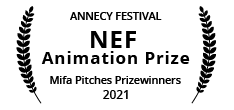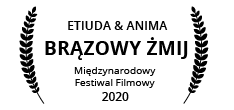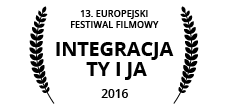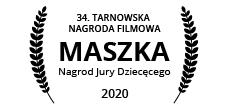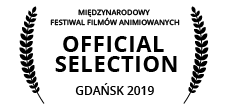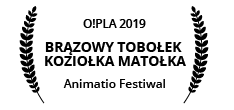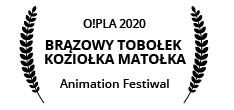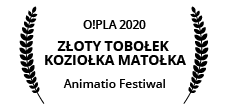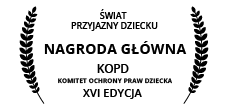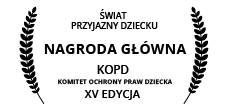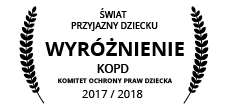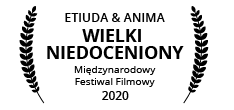 Clients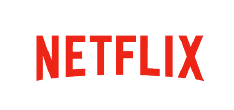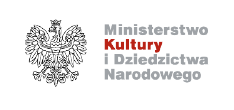 Dziękujemy!
Twoje zgłoszeni zostało wysłane.